parachutefirstaid
Regular price
Sale price
$12.00
Unit price
per
Sale
Sold out
The FirstCare Military & Civilian Wound Dressing raises haemorrhage control to the next level, consolidating numerous pieces of treatment equipment into a single, effective and easily applied unit.
First Care products provides innovative first-response medical products which save lives by improving field haemorrhage control, and also yield significant savings in time and resources. The companies unique, combat and clinically proven direct pressure Emergency Bandage has been adopted by military and civilian organisations worldwide.
We have included this bandage in the top two Wilderness Kit  or you can purchase separately.
Controlling Haemorrhage Faster:
Innovative combat-proven direct pressure bandage
Trauma bandage and secondary dressing all in one
Quick, easy and effective application; and self application, even one-handed
Key Applications
'Standard' in major military organisations worldwide
Already in use by Police, SWAT, Fire and EMS worldwide
Quickly stanches haemorrhaging from injuries caused by traffic accidents, workplace accidents, home injuries, gunshot, knife and other assault wounds
Features
Integral pressure applicator exerts immediate direct pressure to the wound
Secondary sterile dressing maintains pad and pressure firmly in place and lowers risk of further infection
Built in closure bar; no pins, clips, tape, velcro or knots
Non adherent pad eliminates pain and wound re-opening upon removal
Quick and easy application and self application.
To learn a little more visit https://wecanbeaeros.com/emergency-first-aid/excessive-bleeding-haemorrhage/ Note: In New Zealand call 111 in an emergency (not 000 for Australia).


Share
View full details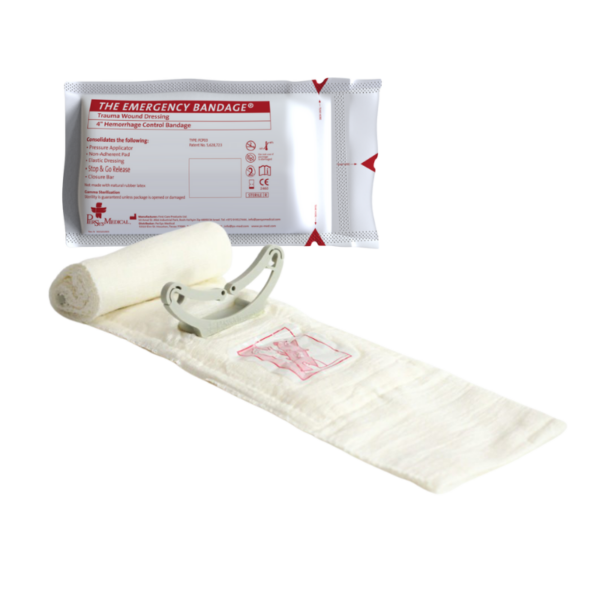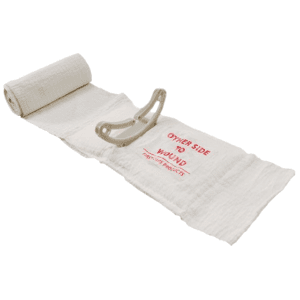 "When heading out on a mission it's great to know that Parachute First Aid have the right gear for me"